01 - Create a new Quiz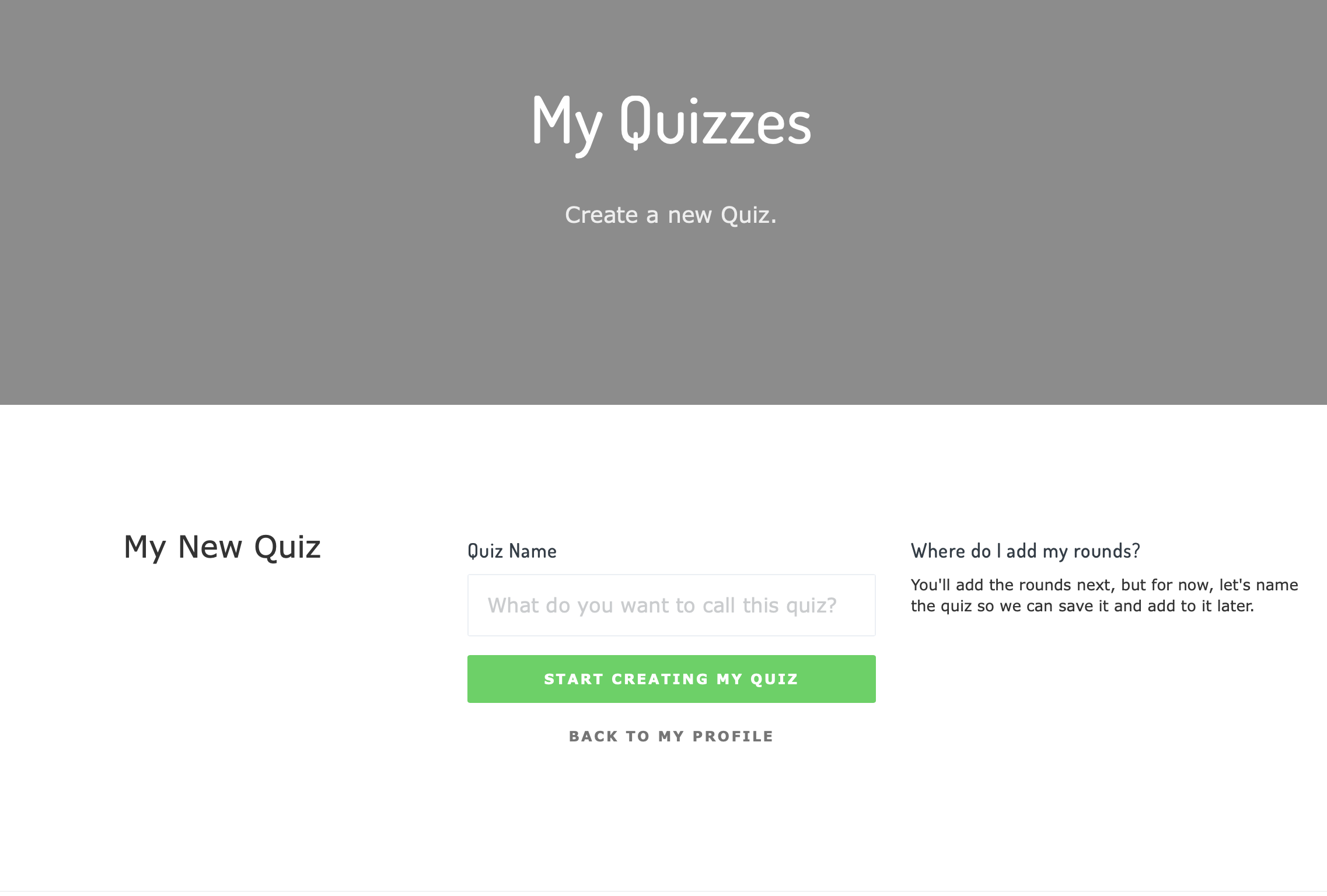 01 - Create a new Quiz
Quiz Creator allows you to keep all your quizzes in one place, so that you can re-use anything that you've created again and again, or create a brand new Quiz.
02 - Add your Rounds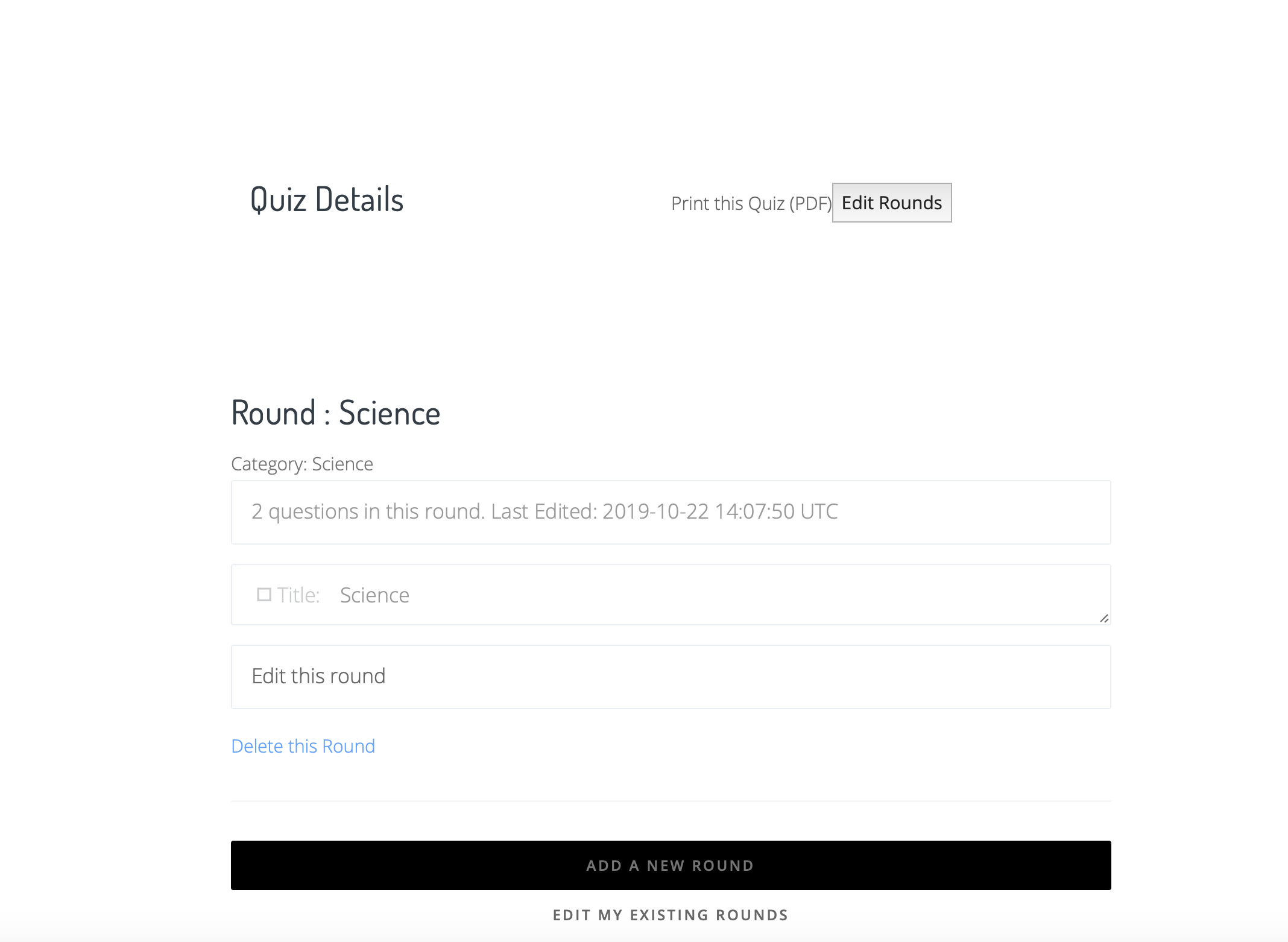 02 - Create your Rounds
Create any number of rounds for your quiz, with different categories. Use some of our standard categories or create your own custom categories.
03 - Add your Questions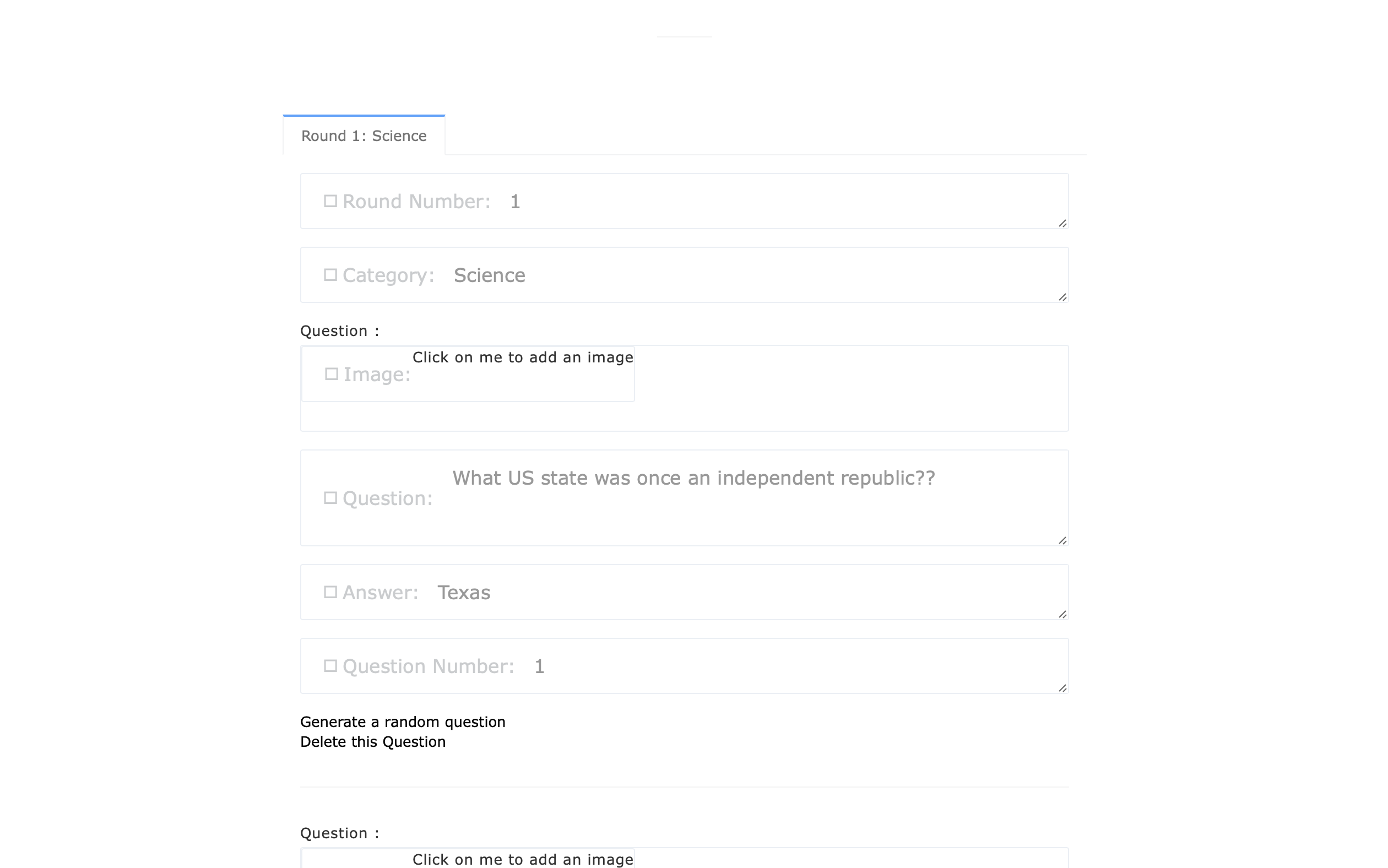 03 - Add your Questions
Add your own questions to each round with images or text. Auto-generate questions specific to your round category using our database of over 52,000 questions.
04 - Print your Quiz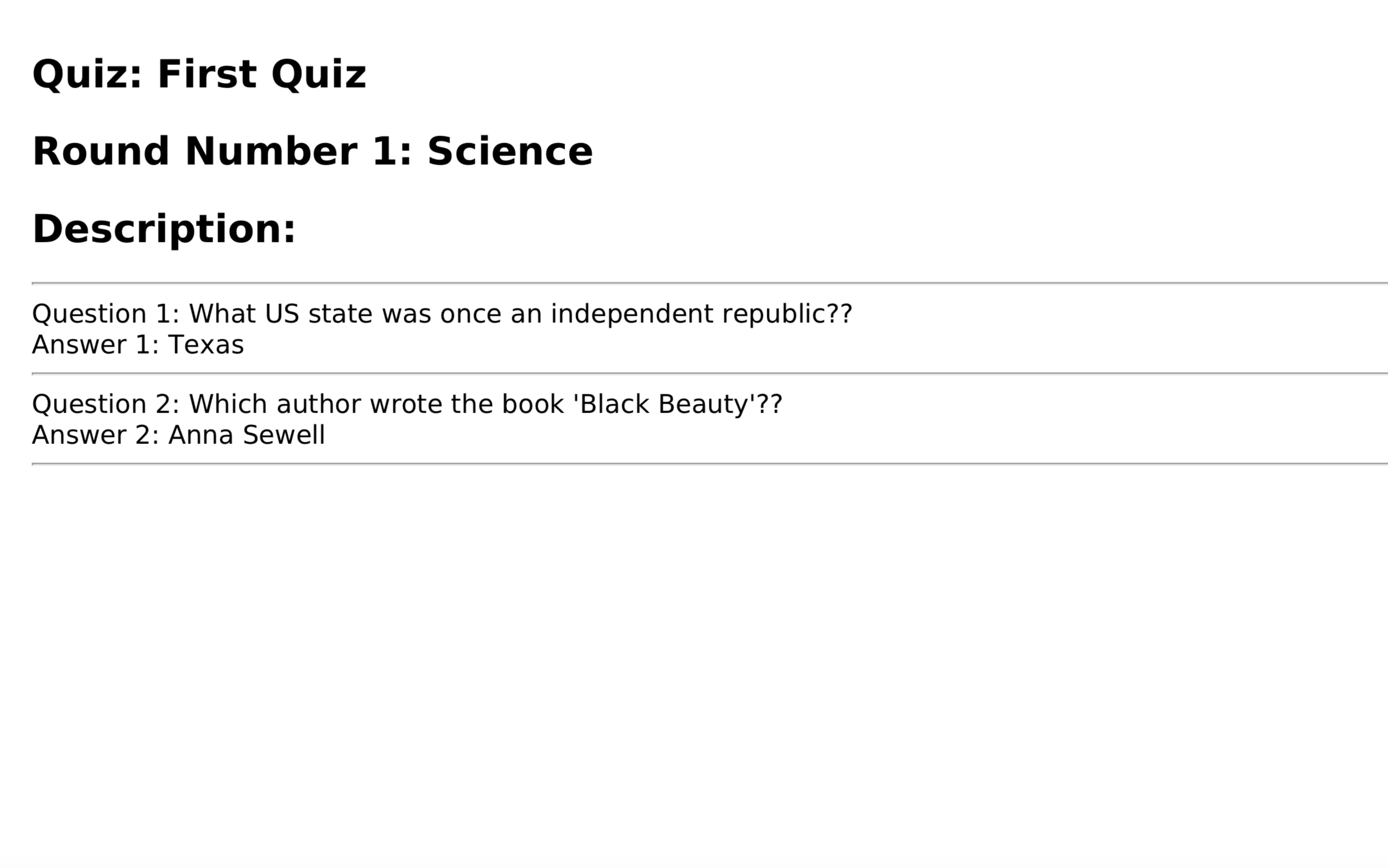 04 - Print your Quiz
When your quiz is ready, simply press print and we'll generate a pack for you with everything you need. A questions and answers sheet for you (the host), a questions page only and a blank questions page for the teams!
05 - I just need questions!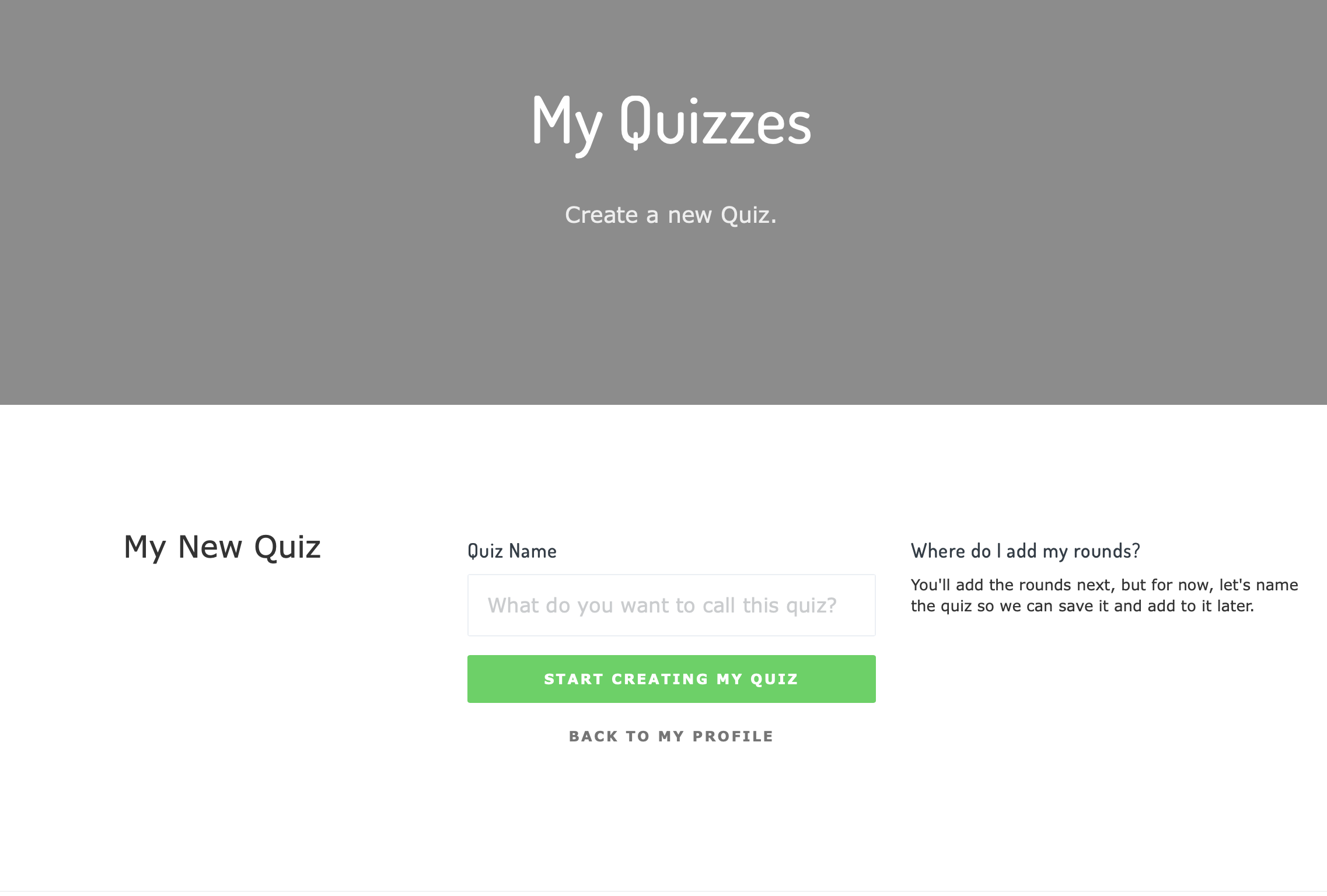 Just need some questions for a quiz? No problem, we've a Free Question Generator you can use! Over 52,000 questions that you can use for free!
06 - Support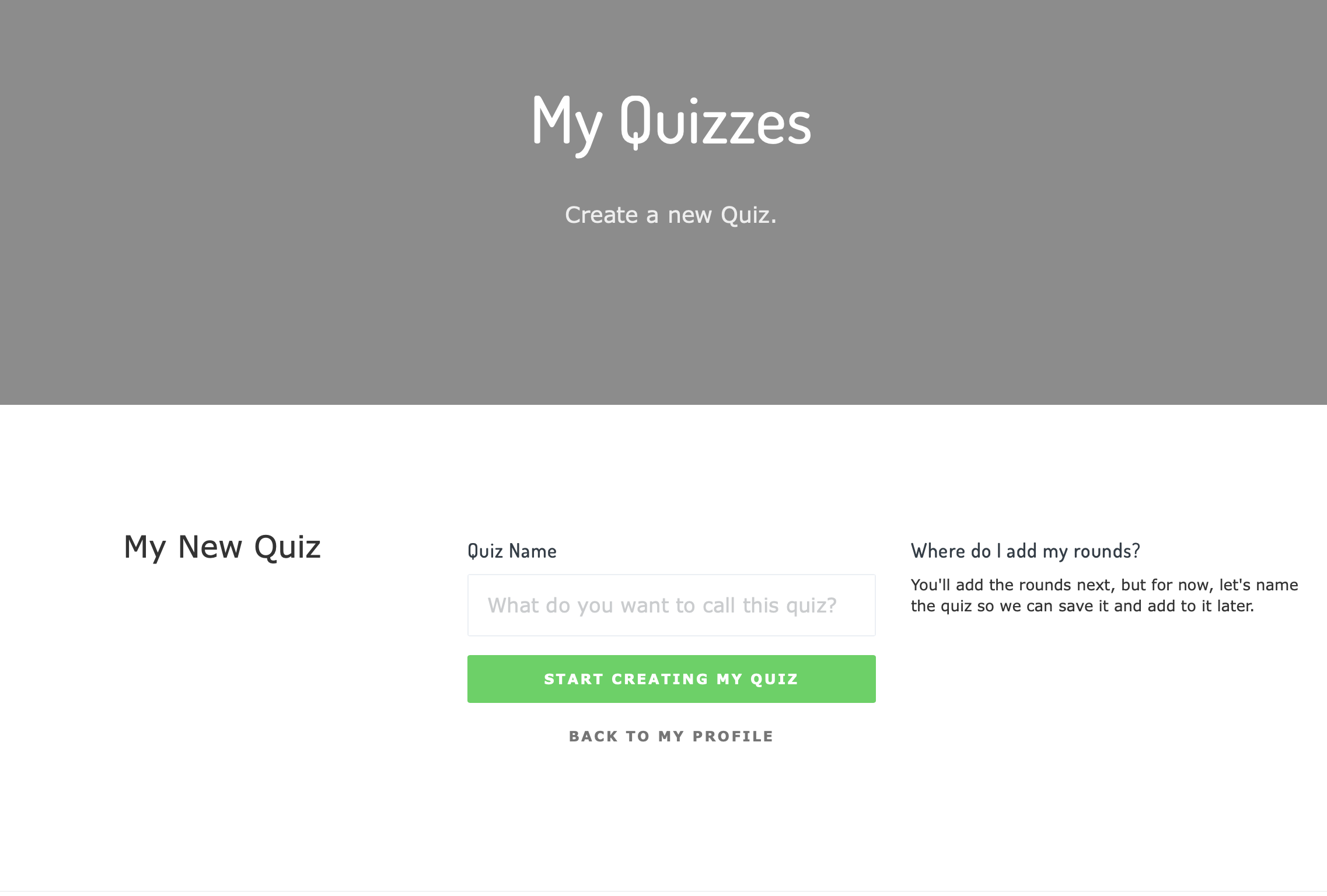 06 - Support
If you've any problems, just send me an email and we'll get back to you as soon as we can!